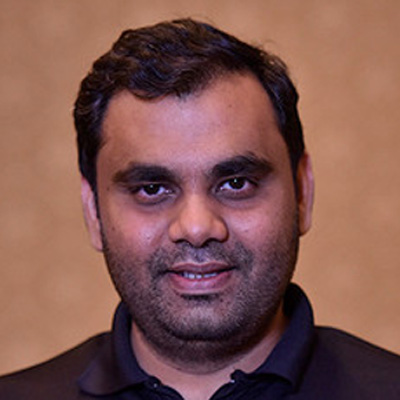 Vinayak Adkoli
Product Manager, SAP Labs LLC
I have over 15 years of experience in SAP, part of the Product Manager team with SAP Business Technology. Deeply passionate about cloud-native paradigms, API evangelism, and simplifying user experiences for next-gen Applications.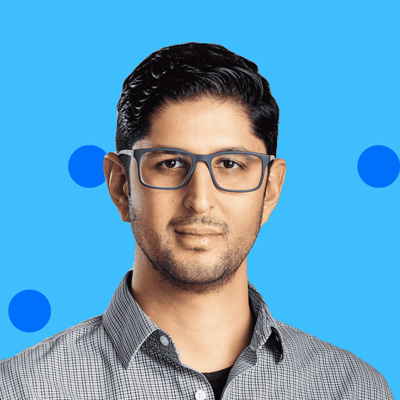 Zohar Babin
EVP Platform & Growth, Kaltura
Chief Trouble Maker & head of Kaltura's Special Ops. Executive Vice President, Platform & Growth at Kaltura. I head an SBU charged with paving the way for the Kaltura Tech OEM business and Strategic Initiatives featuring business and tech ninjas tasked with fuelling growth multipliers via new business verticals and products, strategic partnerships and acquisitions. Together we're forging new impactful ways to leverage smart video experiences in every industry. I am passionate about bringing people, ideas and technology together developing early ideas and turning chaos env's into successful business and product initiatives through advocacy, innovation, tech and community.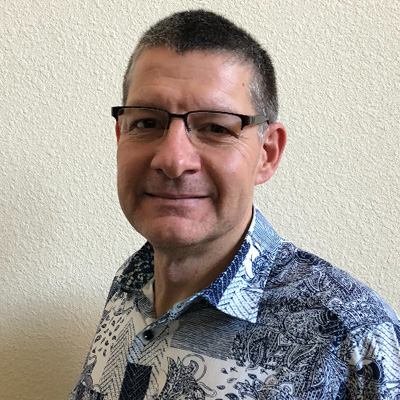 Mighael Botha
CTO – Americas, Software AG
Mighael Botha is a seasoned professional with more than 30 years experience in Information Technology, starting in development and now focusing on architecting multi-vendor solutions in the areas of cloud, IoT and AI.
Today Mighael advice C-suite, architects and developers on the right technologies to use to accelerate business growth and gain a competitive edge. The biggest impact on business today is driven by disruptive technologies like IoT, Cloud, AI, APIs and Blockchain. Mighael meets on a daily basis with key stakeholders to not only advice on technologies to use to accelerate their digital transformation.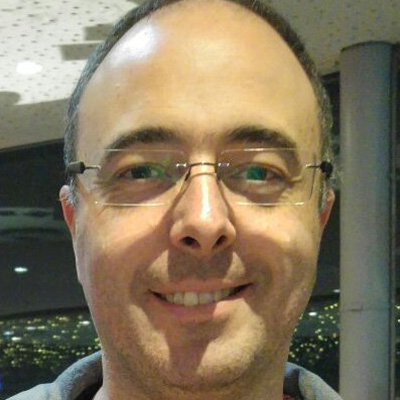 Daniel Carrión
VP of Engineering, Inspide
It all began with a Commodore 64 when I was a kid. I have been developing software ever since. Later, I found I had a true interest in managing engineering teams, and in connecting with non-technical audiences. Lately, I have been lucky enough to be part of some of the most thriving companies in the Spanish startup ecosystem, particularly in the geospatial data domain. Currently, I am helping Inspide grow and build a platform to better understand human behavior in both the digital and the real world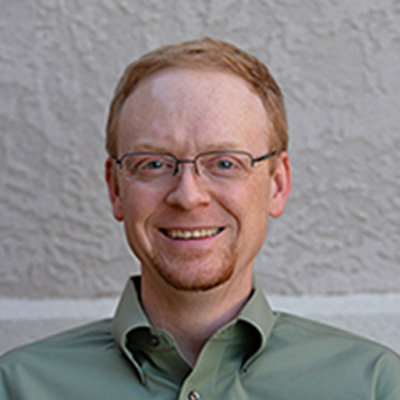 Rod Cope
CTO, Perforce Software
Rod Cope is the CTO of Perforce Software. He provides technical vision and architectural leadership for the company's globally distributed development teams. Rod came to Perforce from Rogue Wave Software, where he was CTO. He was also the Founder and CTO of OpenLogic, a profitable venture-backed company in the open source space, and joined Rogue Wave as CTO following the acquisition. Previously in his 25+ year software career, he worked at IBM, IBM Global Services, General Electric, and for the CTO of Anthem.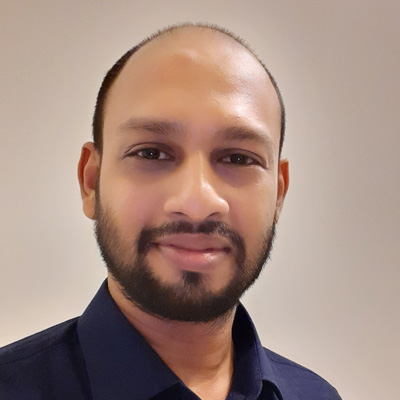 Nuwan Dias
VP and deputy CTO for API Management and Integration, WSO2
API enthusiast, author and speaker.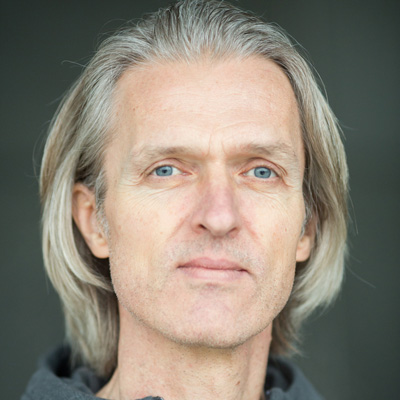 Uwe Friedrichsen
CTO, codecentric AG
Uwe Friedrichsen travels the world of IT for many years, having worn many different hats. As CTO of codecentric AG he is always evaluating the ideas of tomorrow to make them approachable today.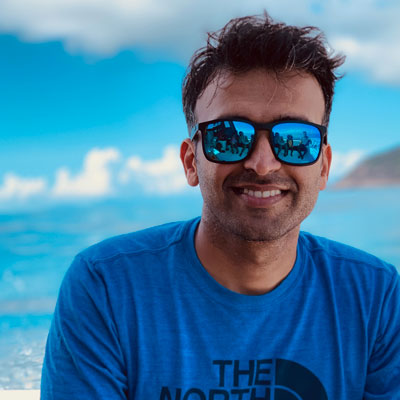 Gaurav Gargate
Head of Microservice Infrastructure, Box
Gaurav is a Director of Engineering at Box. His org builds infrastructure services and frameworks that power Box's micro-services architecture.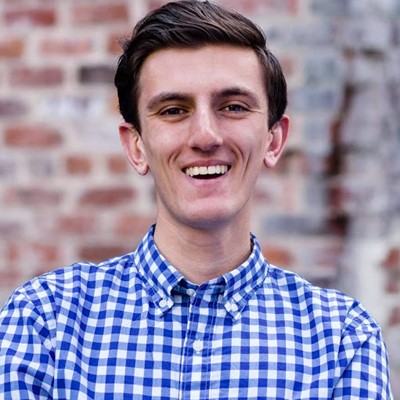 Iddo Gino
CEO & Founder, Rapid API
Iddo Gino is the Founder and CEO of RapidAPI. Part of Forbes 30 Under 30 list, he's a 2017 Thiel Fellow. Previously, he was a Co-organizer of Hacking Gen Y. Iddo has been programming since he was a kid and continues to contribute to open-source projects. Originally from Haifa, Israel, Iddo is based in San Francisco, CA.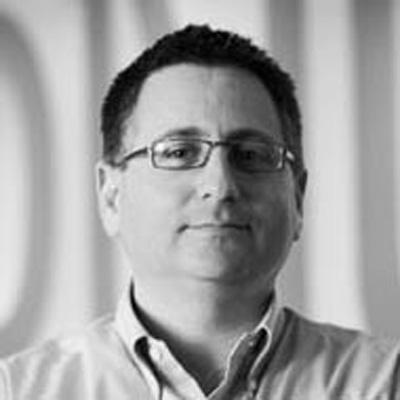 Todd Greene
CEO & Founder, PubNub
As an entrepreneur who has founded and successfully sold companies across the software spectrum, Todd helps shape the PubNub vision of revolutionizing the way people interact online. Todd most recently was CEO of Loyalize, an Audience Participation company successfully sold to Function(x) (FNCX), a Robert F.X. Sillerman company, where he designed the first-ever massively multi-user Social TV mobile and web applications licensed to companies like Viacom and Yahoo. Todd previously was founder and CTO/VP Products of CascadeWorks, a company providing Services Procurement solutions to Texas Instruments, Charles Schwab, and ABN Amro, and acquired by Elance. After working with companies like GE, SGI, and Quantum while a consultant at Price Waterhouse, Todd joined NetDynamics (sold to Sun Microsystems in 1998) to help create a truly game-changing product: the first application server built for the Internet.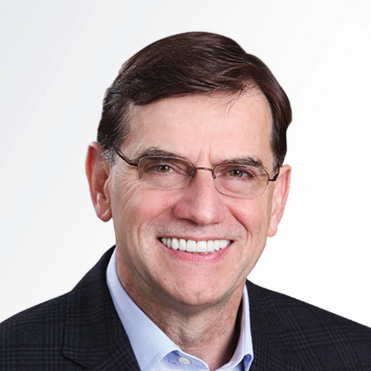 Bernard Harguindeguy
CTO, Ping Identity
Bernard joined Ping via the Elastic Beam acquisition, where he was the founder and CEO. Elastic Beam built the first solution that used AI techniques to deliver deep visibility into API activity and stop cyberattacks. Most recently he was CEO at Atlantis Computing and CEO of Green Border which was acquired by Google. Bernard was also the Chairman of Booshaka acquired by Sprinkler, Chairman of Norskale acquired by Citrix, Chairman of BorderWare acquired by WatchGuard, Board Member at Sygate Technologies acquired by Symantec. Bernard earned a MS in Engineering Management from Stanford University and a BS EE from UC Irvine.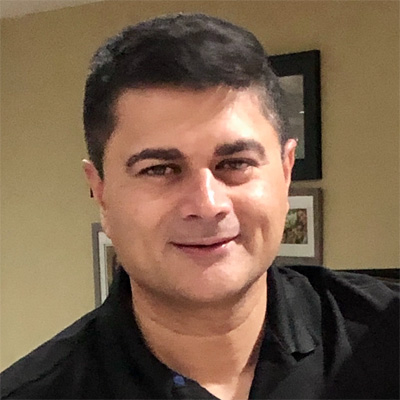 Avinash Harsh
CEO, WEAVR
Co-founder & CEO – Weavr. Community builder, wannabe cartoonist, previously CEO Halosys – MobileFirst API Platform (acquired). Stanford GSB LEAD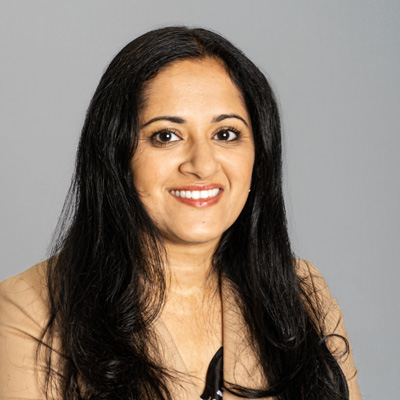 Anusha Iyer
CTO and Co-founder, Corsha, Inc.
Anusha is the CTO and Co-Founder of Corsha, a cybersecurity startup focused on bringing security, visibility, and control to API communication. Anusha is an experienced technology leader with over 15 years of experience in cybersecurity. A Carnegie Mellon alum, she started her career in the Washington, DC area at the Naval Research Lab, working on programs in reverse engineering and tactical edge networking. Before Corsha, she was the Director of Software Programs at Galois, Inc., managing DARPA contracts in the areas of privacy, cyber-mission planning, and software diversity. Anusha is passionate about making security accessible and automated, even self-assuring.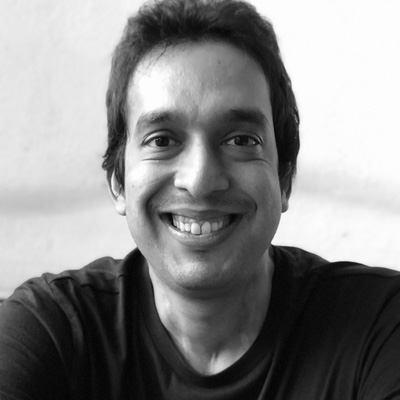 Vijit Jain
Director – Partnerships, CometChat Inc.
I am a seasoned business professional with more than a decade of experience driving sales, building and implementing strategies, and developing business for some of the world's leading multinational companies like Cisco, Dimension Data, etc. and have worked in different geographies across the globe.On the personal side, I love spirituality, listening to music, watching movies and travelling. And try and take out time for my two sons and my beautiful and caring wife.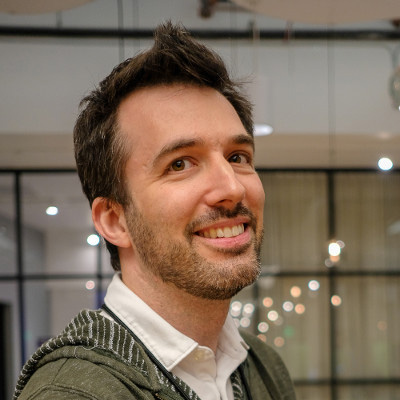 Justin Karneges
CEO, Fanout
Builder of realtime systems and APIs. Lead developer of Pushpin open source project. Founder & CEO of Fanout.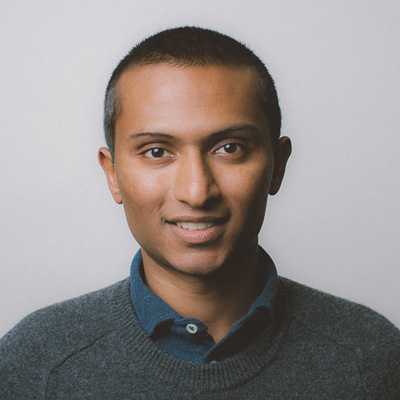 Sahas Katta
CEO, Smartcar
Sahas Katta is CEO and Co-Founder of Smartcar – The Connected Car API Platform. He is an experienced entrepreneur passionate about opening access for developers to build innovative services and apps for the mobility industry. He has been fascinated with car tech and the automotive industry ever since he built his first car application. Today, Sahas is leading Smartcar's team with a key vision in mind – Building the future of mobility.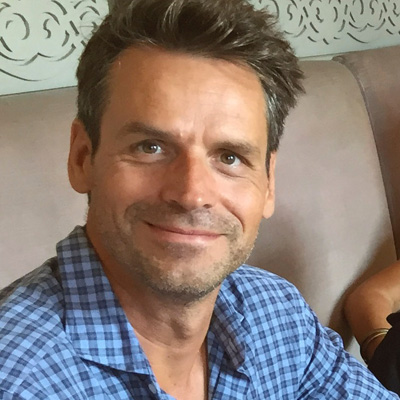 Tobias Kunze
CEO, Glasnostic, Inc.
As CEO of Glasnostic, Tobias Kunze is on a mission to help enterprises wrangle large-scale cloud operations. Before founding Glasnostic, he was the co-founder of Makara, the company that became Red Hat OpenShift.
Sharon Mantin
CEO, Imvision
CEO & Founder imVision Mr. Mantin is a visionary entrepreneur with execution mindset that is passionate about value creation by advanced technologies. Over the past 4 years, Mr. Mantin has led imVision Technologies to become a fast-growing and leading API security company in the application threat detection and mitigation domain. He brings over 20 years of experience in Business and Technology executive roles in the global high-tech industry.
In his last position, Mr. Mantin served as VP of Product and Marketing of Corrigent systems and was in charge of hundreds of millions of dollars in revenues of a product line.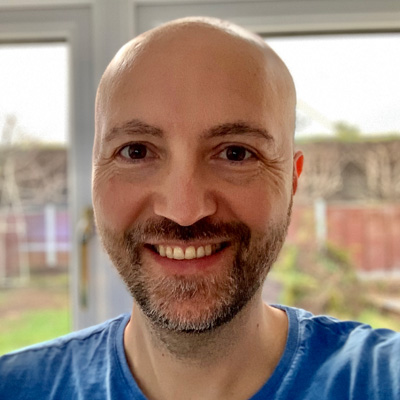 Joao Martins
CTO, Yapily
Joao has been a key figure in driving digital innovation in open banking by leading the technology developments at Yapily, providing the best financial APIs and services for fintech developers. Worked closely with the UK Open Banking Implementation Entity to pioneer the globally recognised open banking API specification. He is a strong advocate for building products with the greatest user experience. In the API industry users are the developers and he is very focused on delivering dev tools with the best developer experience. Has been an entrepreneur, angel investor, startups advisor, and codes for fun during the weekends.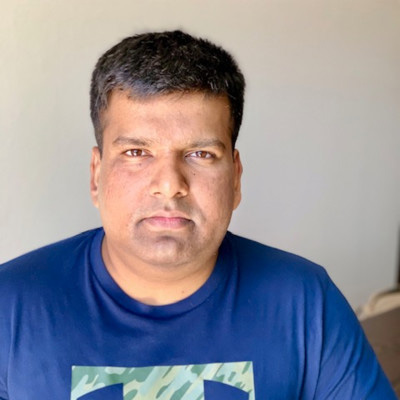 Intesar Shannan Mohammed
Founder & CTO, apisec inc.
6 Patents in Cloud & SecurityFounder & CTO of ApisecVP of Engineering at HyperGrid (Acquired)Founder & CTO DCHQ (Acquired) Engineer VMware cloud (vRA) $3BM.S. Computer Science from DePaul University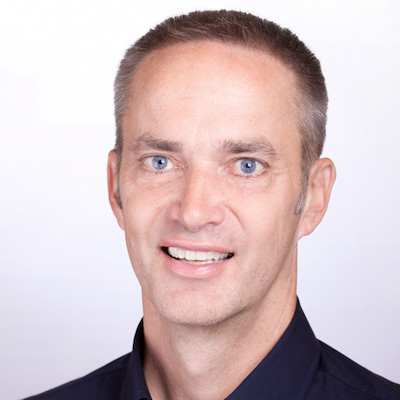 John Musser
CEO, API Science
John Musser is the founder of API Science and previously founded ProgrammableWeb, the leading online resource on open APIs. John is an industry expert on APIs, quoted in the Wall Street Journal, New York Times, Forbes, and Wired, and speaking at conferences including SXSW, Dreamforce, and Web 2.0. He also consults on API strategy and trends with clients including Google, Microsoft, AT&T, and Salesforce.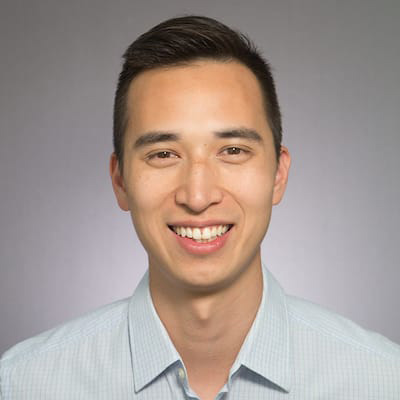 Jerome Ng
Engineering Manager, GitLab
Jerome is an Engineering Manager on GitLab's growth team. He's passionate about leading teams, making big bets, and growing new ideas. His curiosity for both business and technology has developed into a career interweaving engineering, finance, and entrepreneurship. On the technical front, he's a full-stack developer and has led multiple product and engineering teams. On the business front, he's spent the last ten years founding and investing in early-stage tech companies. In his spare time he loves finding cheap eats, watching documentaries, and exploring new cities.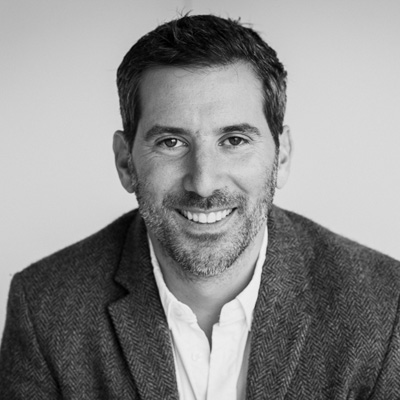 Matthew O'Riordan
CEO, Ably
Matthew O'Riordan is the technical co-founder of Ably, a global cloud messaging service which provides APIs used by thousands of developers and businesses. Matthew has been a programmer for over 20 years and first started working on commercial internet projects in the mid 90s, when Internet Explorer 3 and Netscape were still battling it out. Whilst he enjoys coding, the challenges he faces as an entrepreneur starting and scaling businesses is what drives him. Matthew has previously started and successfully exited from two previous tech businesses.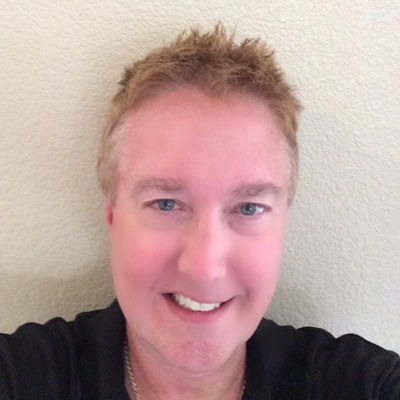 Bill Oakes
Head of product marketing for API management, Broadcom
Bill is head of product marketing for API management at Broadcom, as well has the head of API Academy. Prior to Broadcom, Bill had multiple management positions at Blue Coat Systems and Novell.On weekends, Bill can be found scuba diving along the CA coast, or on a club ride on his Harley-Davidson.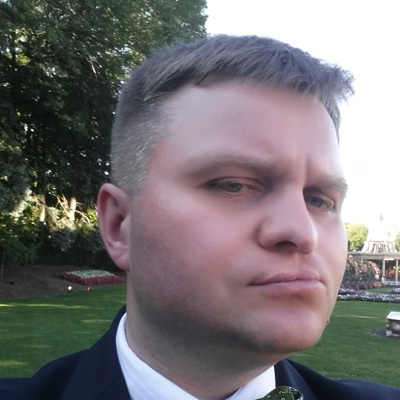 Victor Olex
Founder and CEO, SlashDB
Mr. Olex is a software engineer and entrepreneur with over 28 years of experience. He created SlashDB, an automated RESTful web service layer for relational databases and runs vt.enterprise a software consultancy servicing financial institutions in the New York metro area. He is a Polish-American immigrant who believes (and proven) that motivation and resourcefulness can compete with and prevail over privilege and money.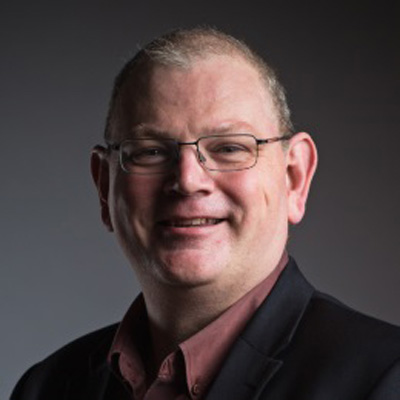 David Oneill
CEO, APImetrics
David has a track record of building products and businesses in monitoring, test and mobile – and currently is CEO of API monitoring provider APImetrics with a focus on datacentric metrics for API quality.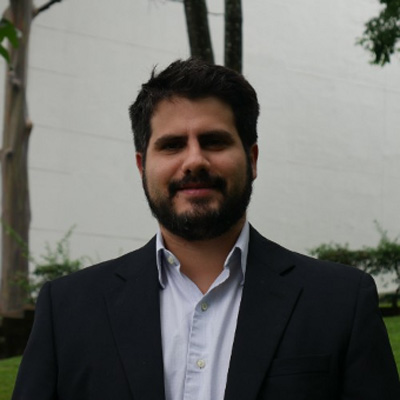 Alejandro Oses
CEO, Rootstack
With a degree in Systems Engineering, a Master of Science, and years of experience building unique solutions in the technology world, Alejandro knows how the software industry works. He guides the overall strategy for Rootstack, leading with innovation, vision for the future, and deep-rooted industry knowledge.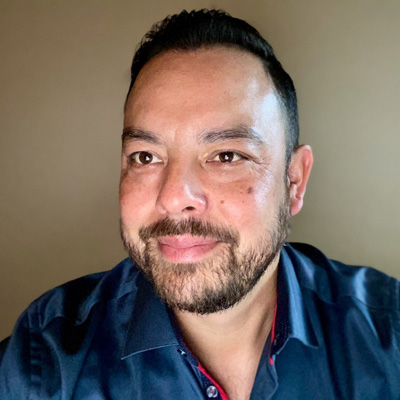 Vince Padua
EVP, Chief Technology and Innovation Officer, Axway
Vince Padua, Chief Technology and Innovation Officer, leads his team in aggressively driving innovation of the Axway technology and product portfolio into an API and hybrid integration platform. His focus is to capitalize on technology trends, drive portfolio and architecture transformation, accelerate new business models, and foster co-innovation with partners, developer communities, and customersVince holds 6 patents, a B.S. in Computer Science from Fresno State, and an MBA from UNC Chapel Hill (Kenan-Flagler Business School).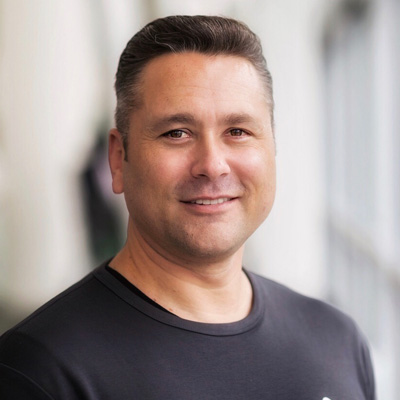 Michael Palermo
Lead Developer Advocate, HERE Technologies
J. "Michael" Palermo IV is a Lead Developer Advocate at HERE Technologies. Michael is a published author and public speaker. Michael previously worked at Amazon and Microsoft.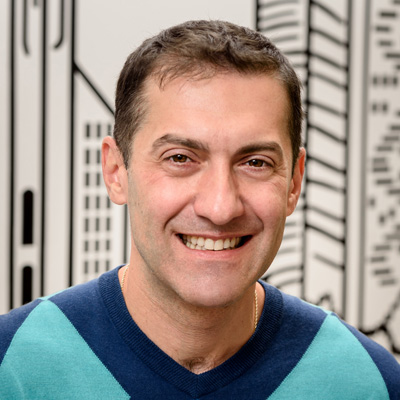 Mark Piller
CEO, Backendless
Mark Piller is the founder and visionary behind the innovative company Backendless and its no-code/low-code development platform. Since 2012 and with no outside financing, Mark built the company from an idea to a dynamic, growing player in the app development space. Prior to Backendless, Mark worked at webMethods where he was responsible for architecting the company's API services solution. Other past ventures include leading the design and implementation of multiple features of Glue, a web-services platform from The Mind Electric that was acquired by webMethods, as well as senior technical positions with ObjectSpace, MCI and SABRE.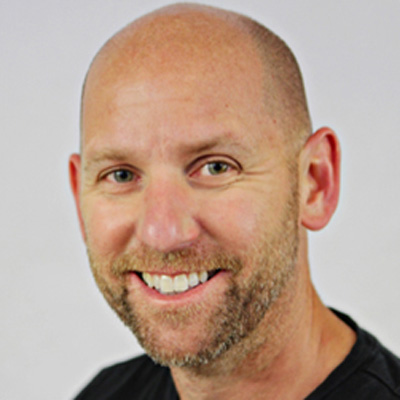 John Pritchard
Sr Director, Adobe I/O, Adobe
John is Head of Extensibility and Developer Ecosystem for Adobe's Cloud Platform. He leads a global DevOps organization specializing in fault-tolerant distributed Cloud services and all things REST. Currently focused on event-driven, Serverless workloads using Apache OpenWhisk. Prior to Adobe, John held leadership roles with IBM, Lockheed-Martin, GE and the US Army. He is @IndiaPeloAle on Twitter.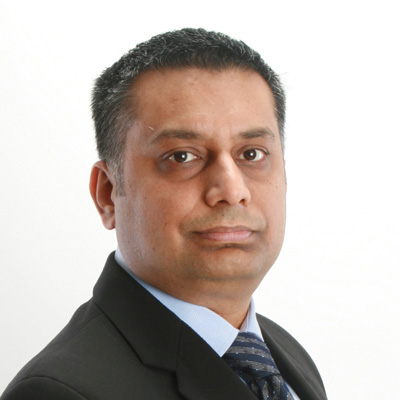 Navdeep Sidhu
VP Product Strategy and Business Development, Software AG
Navdeep Sidhu is VP of Product Strategy and Business Development at Software AG. He focuses on driving innovation using APIs, Integration & Microservices and works closely with Partners and Customers across industries. He is passionate about building cloud-native applications and using them to drive both customer experience and resiliency in architectures.His experience spans over 20 years during which he has held various leadership roles in product management and marketing. His experience also includes an eight-year stint with Deloitte Consulting where he implemented large scale integration and API projects for Deloitte's Manufacturing, Retail and Telecom customers.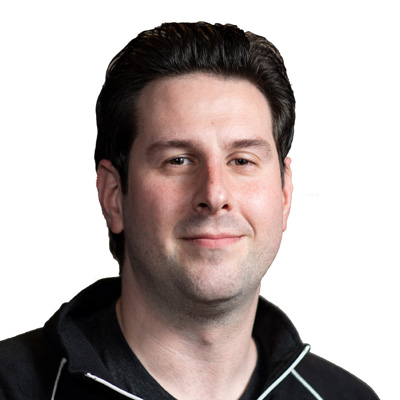 Mike Stowe
Director, Developer Marketing, RingCentral
Author of Undisturbed REST, Michael Stowe has spoken at conferences around the world and advised numerous companies on forward thinking technology. An active advocate for creating better architectures and interfaces, his work has also been featured on ProgrammableWeb, DZone, and InfoQ.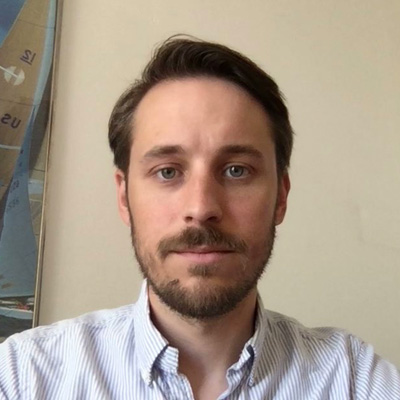 Andreas Silén
CTO, Roaring.io
Andreas SIlén is a co-founder and CTO of exciting Swedish customer data api company, Roaring.io. Andreas has an extensive background in software development and data engineering.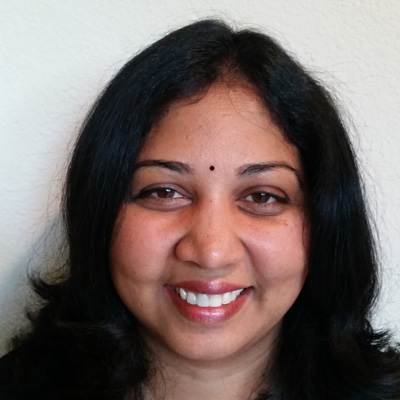 Vijji Suryadevara
CPO & Head of Engineering, Phizzle
Vijji is an accomplished entrepreneur and executive, passionate about using technology to make a difference. Vijji currently is the CPO & Head of Engineering at Phizzle an IOT company.Vijji was the Founder, CEO & CTO of CareerWaze a Future of Work startup. CareerWaze is an AI driven Career and Learning advisor helping users acquire in-demand skills. Vijji was also the Founder & CEO of BPA Technologies a VC funded Technology Services startup focused on Content Management Solutions for Fortune 500 Companies. BPA was acquired by a Moody's group company ICRA in 2012.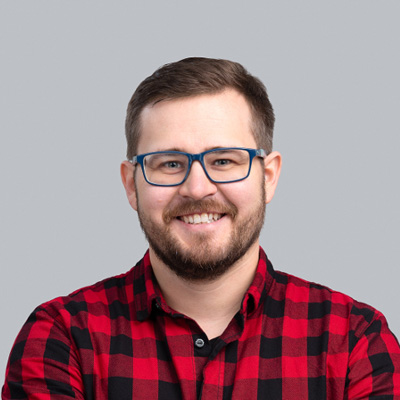 Tanel Tähepõld
Founder, Actual Reports OÜ
I've been building and managing software products for over ten years. Although I have a strong software engineering background, I have shifted my focus to product management, especially leading API products and building API strategies. I like software as service products that help people solve their problems and be more productive.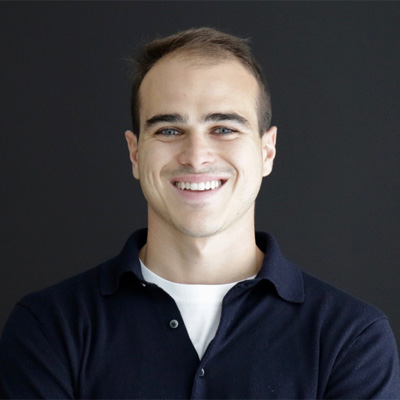 Andrea Tassistro
Founder & CEO, Foodetective
Currently building the infrastructure & unified API of the food & resto tech industry.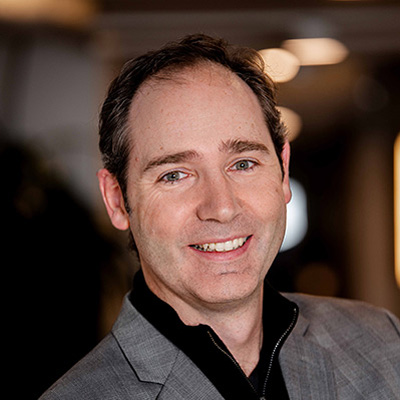 Joel Varty
President, Agility CMS
Joel is President and CTO of Agility CMS. His first job, though, is as a father to 2 teenagers.Joining Agility in 2005, Joel has over 20 years of experience in software development and product management. He embraced cloud technology as a groundbreaking concept over a decade ago, and he continues to help customers adopt new technology with hybrid frameworks and the Jamstack. Joel has led Agility CMS to many awards and accolades during his tenure, being named the Best Cloud CMS by CMS Critic, and most recently, as a leading platform on G2 for Headless CMS.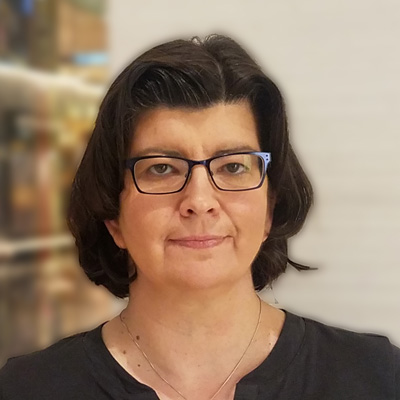 Tanya Vlahovic
Distinguished Architect, eBay
Tanya leads the Developer Ecosystem at eBay. She is one of the key contributors to revamping eBay's public API program. Tanya is directly involved in all strategic partner integrations. Her expertise includes various aspects of API lifecycle: design, cross-cutting concerns, API decomposition and namespace definition, API portfolio governance, and maturity model. She authored and co-authored many of eBay's technical standards and patterns for internal microservices and public APIs. Through public speaking, Tanya contributes to increasing the visibility of the eBay developers program. She serves on the Business Governance Board of the OpenAPI Initiative at the Linux Foundation representing eBay.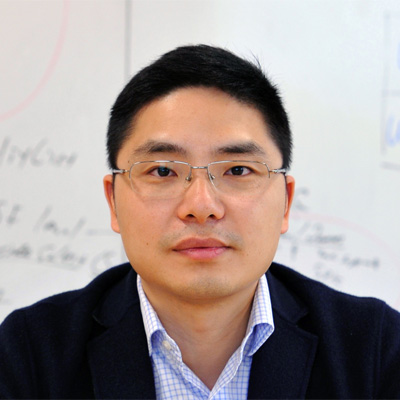 Tony Wang
cofounder, Agora.io
Tony Wang is the co-founder of Agora.io with responsibility for Emerging technologies and emerging markets. he has over 16 years of technology and startup background and has been with Agora for over five years. He holds a BS of Computer Science from Purdue and MS of Computer Sciences from USC. Tony is based in Los Angeles and Shanghai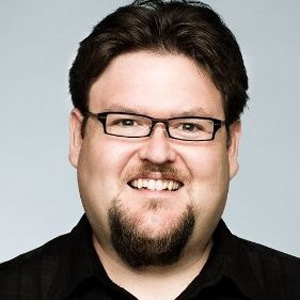 Rob Zazueta
Principal Consultant, Rob Zazueta Technical Consulting
For more than a decade, Rob Z. has helped companies of all sizes define their digital platform strategies, generate revenue through their API programs, and create engaging and useful content that keeps developers happy and productive. Let Rob Z. and his team help bring your digital platform strategy and developer program to fruition and guide your team toward lasting success.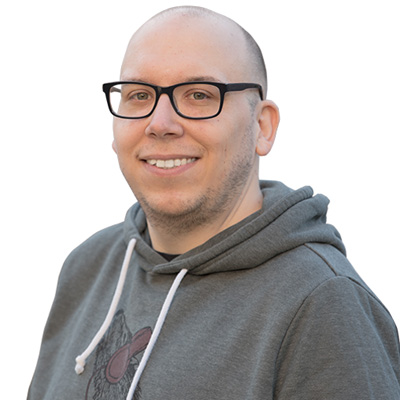 Rob van Kruijsdijk
Education Director, Hack Your Future
After 12 years of working in the IT sector as a full stack developer and product owner, Rob has recently joined up with HackYourFuture to help new talent get into the tech world.