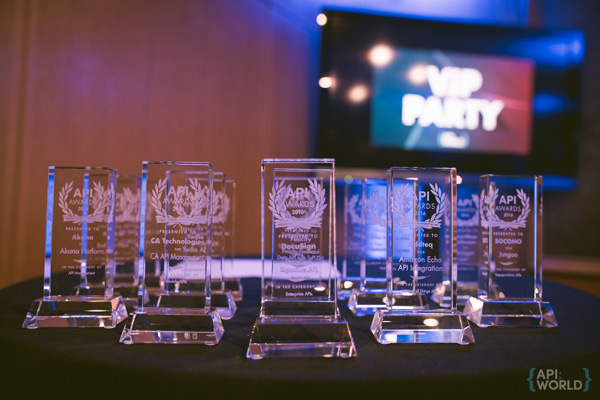 The 2019 API Awards Ceremony
Tuesday, October 8, 2019 | 6:15 PM – 7:00 PM
San Jose Convention Center – 230B
All API & AI DevWorld Passes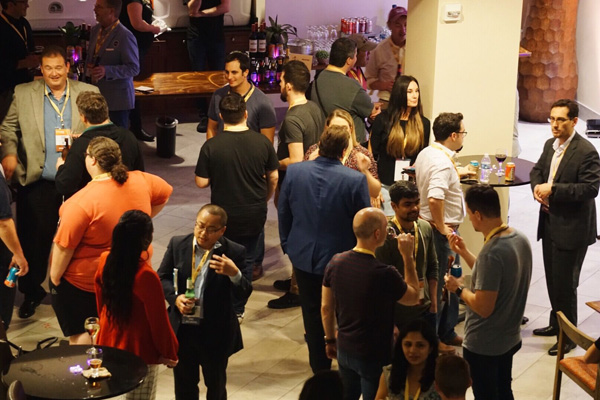 API World + AI DevWorld Welcome Reception
Tuesday, October 8, 2019 | 7:00 PM – 8:30 PM
San Jose Convention Center – 230B
All API & AI DevWorld Passes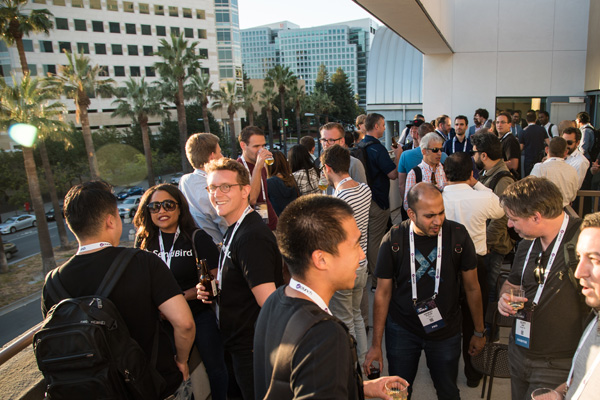 The API World + AI DevWorld 2019 VIP Reception
Tuesday, October 8, 2019 | 7:00 PM – 8:30 PM
San Jose Convention Center – 230C
VIP Party & Reception is ONLY open to sponsors , speakers, 2019 API AWARDS winners & AI TechAward winners, PREMIUM Pass Holders, PRO Pass holders and press. The guest list will be strictly adhered to.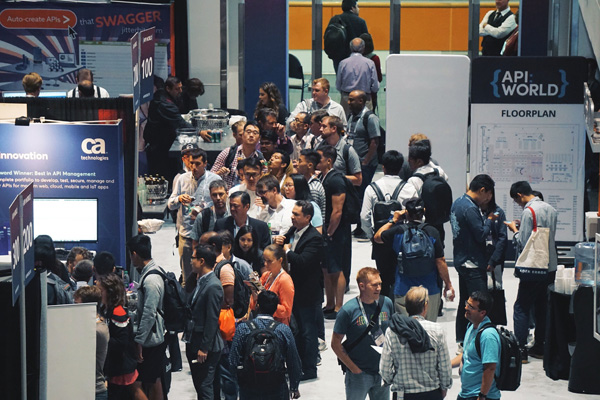 API World Expo Block Party
Wednesday, October 9, 2019 | 4:30 PM – 6:00 PM
San Jose Convention Center Expo Hall 3
All API World Pass Holders
Join us for the API World 2019 Expo Block Party ! The Expo Block Party gives registrants the chance to visit participating API World exhibitors, while enjoying free drinks & food. Additionally, participants are encouraged to play our Expo Game, where visiting exhibitors during the show will allow you to win great prizes!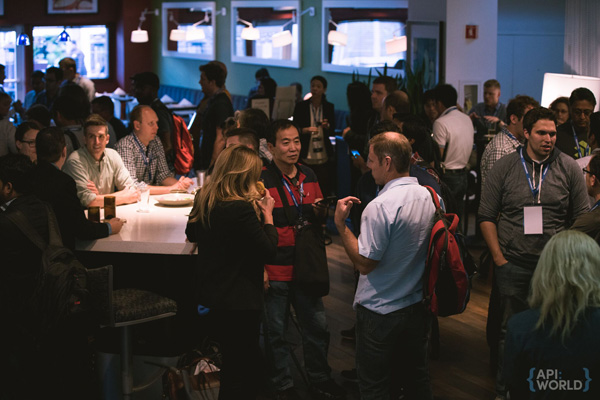 API AfterParty!
Wednesday, October 9, 2019 | 6:00 PM – 8:30 PM
Uproar Brewing Company – 439 S. First Street San Jose, CA 95113
All API World Pass Holders
API World is the world's largest API event, and our API AfterParty invites API engineers, executives, and entrepreneurs to come grab drinks and network after the API World Conference & Expo! API professionals need to stay on top of the latest best practices, so come network with other professionals and learn from their experiences. All API World pass holders welcome.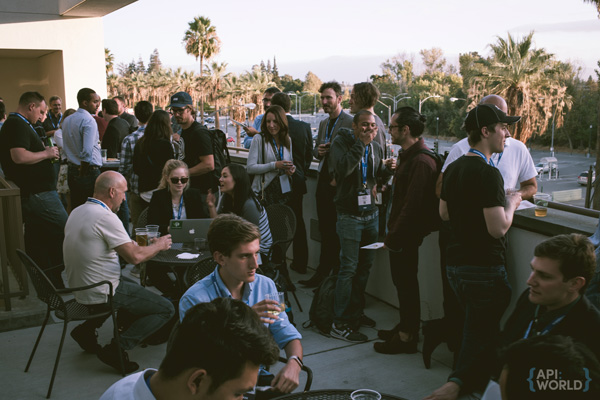 AI Dev Party
Wednesday, October 9, 2019 | 6:00 PM – 8:30 PM
Forager Tasting Room & Eatery 420 S 1st St, San Jose, CA 95172
Join hundreds of AI & ML engineers, data scientists, and tech managers for drinks* and networking at the AI DevWorld 2019 headquarters for the premiere AI Dev party of the year!
Artificial Intelligence & Machine Learning industries are undergoing rapid innovation and expansion. AI / ML technologies and best practices are becoming essential knowledge for any cutting-edge tech company. Come grab drinks with other AI / ML enthusiasts!
Live DJ, games and networking! All AI DevWorld & API World pass holders welcome.