Tuesday, October 24, 2023
Santa Clara Convention Center
11:00 AM – 9:00 PM
Wednesday, October 25, 2023
Santa Clara Convention Center
8:30 AM – 6:00 PM
Thursday, October 26, 2023
Santa Clara Convention Center
8:30 AM – 4:00 PM
AI Dev World Workshop Day
API World Conference Sessions / Workshops
API World Conference Sessions / Workshops
AI DevWorld Conference Sessions / Workshops
AI DevWorld Conference Sessions / Workshops
Expo Block Party – Drinks, Appetizers & Networking
Top 5 Hackathon Teams Demo
Tuesday, October 31, 2023
Virtual
8:00 AM – 3:00 PM
Wednesday, November 1, 2023
Virtual
8:00 AM – 5:00 PM
Thursday, November 2, 2023
Virtual
8:00 AM – 4:00 PM
AI Dev World Workshop Day
Expo, OPEN TALK & Bonus Challenge
Expo, OPEN TALK & Bonus Challenge
API World Conference Sessions / Workshops
API World Conference Sessions / Workshops
AI DevWorld Conference Sessions / Workshops
AI DevWorld Conference Sessions / Workshops
Topic Focused Networking Breaks
Topic Focused Networking Breaks
Expo & OPEN TALK Challenge Announced
Tuesday, October 24, 2023
Santa Clara Convention Center
11:00 AM – 9:00 PM
AI Dev World Workshop Day
Wednesday, October 25, 2023
Santa Clara Convention Center
8:30 AM – 6:00 PM
API World Conference Sessions / Workshops
AI DevWorld Conference Sessions / Workshops
Expo Block Party – Drinks, Appetizers & Networking
Thursday, October 26, 2023
Santa Clara Convention Center
8:30 AM – 4:00 PM
API World Conference Sessions / Workshops
AI DevWorld Conference Sessions / Workshops
Top 5 Hackathon Teams Demo
Tuesday, October 31, 2023
Virtual
8:00 AM – 3:00 PM
AI Dev World Workshop Day
Wednesday, November 1, 2023
Virtual
8:00 AM – 5:00 PM
Expo, OPEN TALK & Bonus Challenge
API World Conference Sessions / Workshops
AI DevWorld Conference Sessions / Workshops
Topic Focused Networking Breaks
Thursday, November 2, 2023
Virtual
8:00 AM – 4:00 PM
Expo, OPEN TALK & Bonus Challenge
API World Conference Sessions / Workshops
AI DevWorld Conference Sessions / Workshops
Topic Focused Networking Breaks
Expo & OPEN TALK Challenge Announced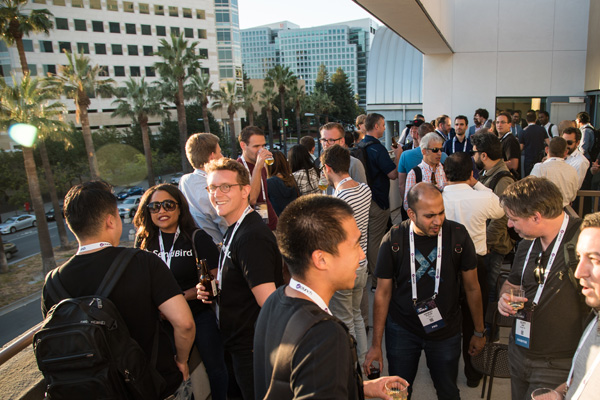 The API World + AI DevWorld 2023 VIP Networking After Party!
TBA
VIP Networking After Party is ONLY open to: Premium Pass holders, PRO Pass holders, Sponsors, Speakers, 2023 API Awards Winners, and AI Tech Award winners.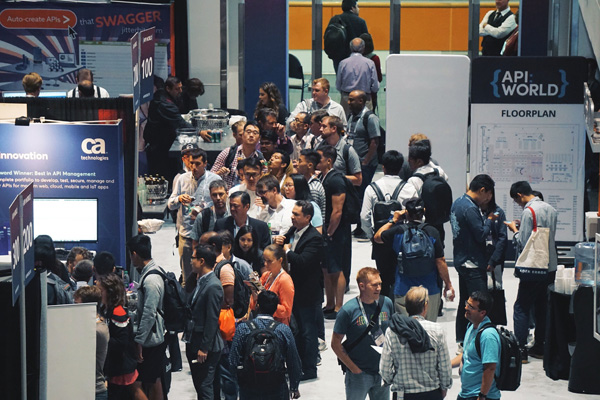 Virtual Topic Focused Networking Breaks
TBA
1:1 Networking via the virtual events platform Hopin.
During these breaks, attendees will be randomly paired together for 3-5 minutes to discuss the specified topic. Open to All API World & AI DevWorld Passes.