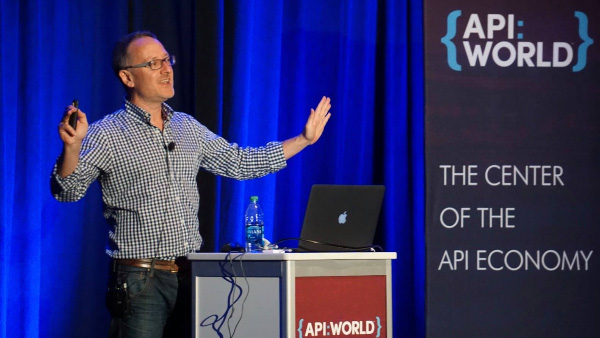 Today, we've announced the first 70+ speakers for API World 2020 (Oct 27-29).
Joining the line-up are some of the best technical leaders & experts from across the API industry:
Gail Frederick – SVP Engineering, Salesforce
Randy Shoup – Chief Architect & VP Engineering, eBay
Marco Palladino – CTO & Co-Founder, Kong
Sumit Amar – Sr. Director of Engineering, Visa
Iddo Gino – CEO, RapidAPI
Elishia Dvorak – Sr. Product Marketing Manager, Adobe
Nuwan Dias – Sr. Director, API Architecture, WSO2
Maria Garcia – Innovation Strategy & Program Management, Amadeus
Shweta Sabne – Software Engineer, Shutterstock
Sanketh Katta – CTO & Co-Founder, Smartcar
Boris Vernoff – Chief Data Architect, ADP
Nick Unsworth – VP Strategic Business Development, Getty Images
Check out the list of our first 70+ speakers, including experts from Microsoft, Sisense, Accenture Digital, Dell EMC, RingCentral, Workday, Citrix, Red Hat, and more.
You can also check out the API World 2020 conference agenda for updates.
Get Registered Today — Rates increase Oct 1
Join our expanding community — 4,500+ professionals, engineers, and integration partners will converge online to learn, network, and help build the global API economy at API World (Virtual), Oct 27-29, 2020.
Register today to experience — the newest API & integration technologies, learning best practices, and the industry growth in API & microservices design, strategy, and management — and the best networking in the industry on our fully immersive virtual platform.
Save 33% on passes through Oct 1: Get your PRO Pass for only $795 or PREMIUM Pass for only $1,095.
Group passes save an additional 25% for teams of 3 or more. Contact [email protected] to register your team!
How your company can get involved:
Host your co-located virtual event at API World 2020
Contact us about hosting your own meeting, summit, training session, or other event at API World 2020.
Partner with API World 2020: Access thousands of global API professionals
Inquire about API World 2020 sponsor & exhibit opportunities.